About Me
My name is Alexis and I'll be taking the biggest step of my life by studying abroad in Sevilla, Spain as of January 15th.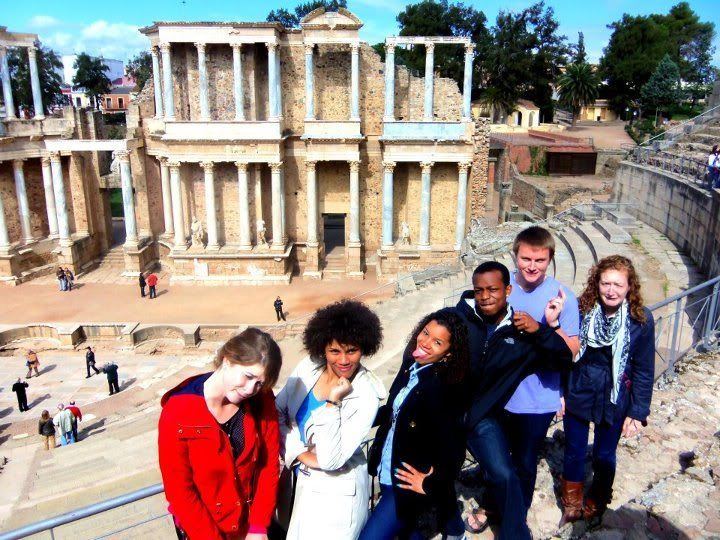 This past weekend was so much fun! Its the last overnight trip that my program (API) is taking us on. I´m happy that the last trip brought us all closer and was the funnest one yet. Well we left bright and early Friday morning to head to our first city, Merida. There we visited different Roman Ruin Monuments, including a beautiful ampitheater. Then we stopped by the National Museum of Roman Art where we saw lots of different sculptures and artifacts. After all the tours we got free time for an hour and then got right back on the bus to head to a new city called Guadalupe.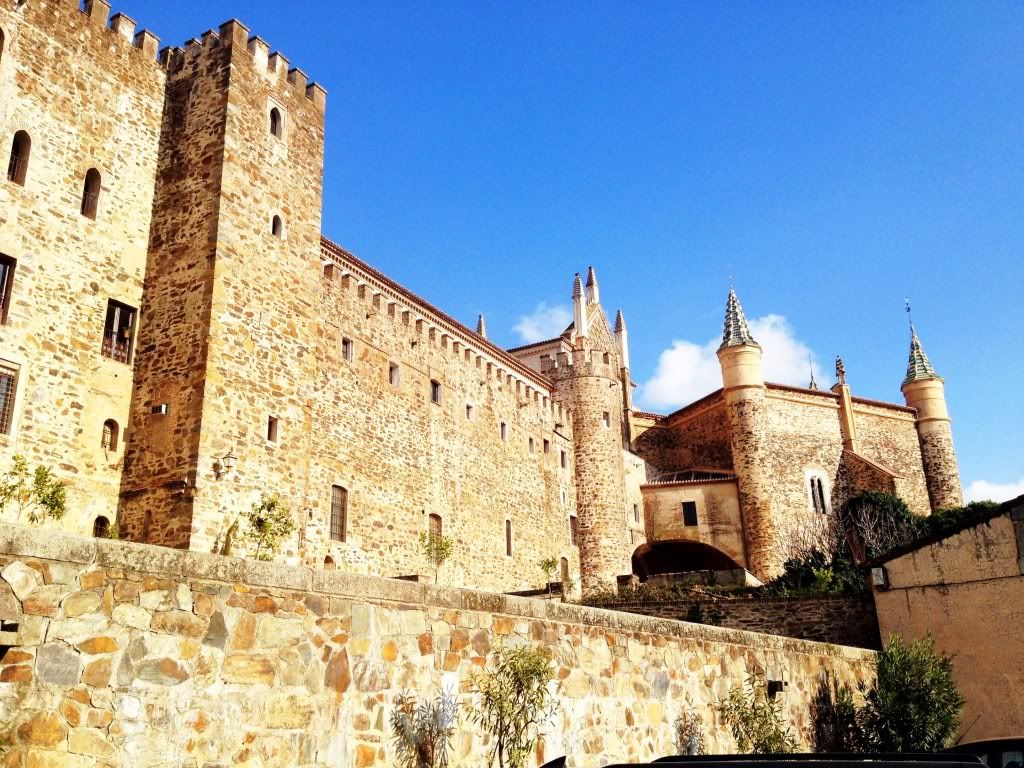 When the bus pulled up to our hotel in Guadalupe we couldn´t believe that this was where we were actually staying. It looked like a huge castle! It was really a monastary, which is a building that houses rooms reserved for prayer and its usually denoted as a building filled with a community of Monks.They turned half of the monastery into a hotel which was really beautiful! The town was really small so we explored for a little and then later that evening the hotel provided us with dinner. It came with little appitizers called Tortilla, which is a famous Spanish dish made with eggs and potatoes. Then they provided us with some type of green soup, not really sure what I was eating but it was good! Bread, of course, which comes with every single meal here in Spain! They like really hard bread here, I miss the soft buttery bread from America. Then they gave us two pieces of pork with some type of sauce on it and french fries. After that they finished it off with a piece of flan, a famous European dessert, which was covered in some type of caramel sauce with whip cream on the side. I´m not a big fan of flan, shocker, one dessert I don´t like!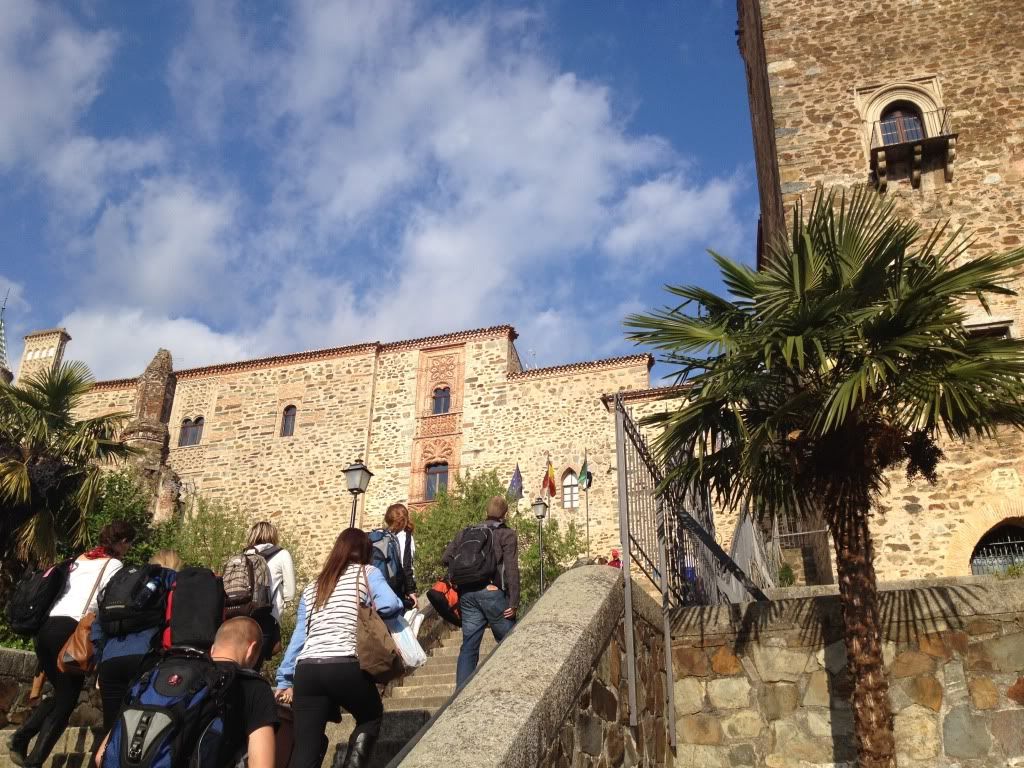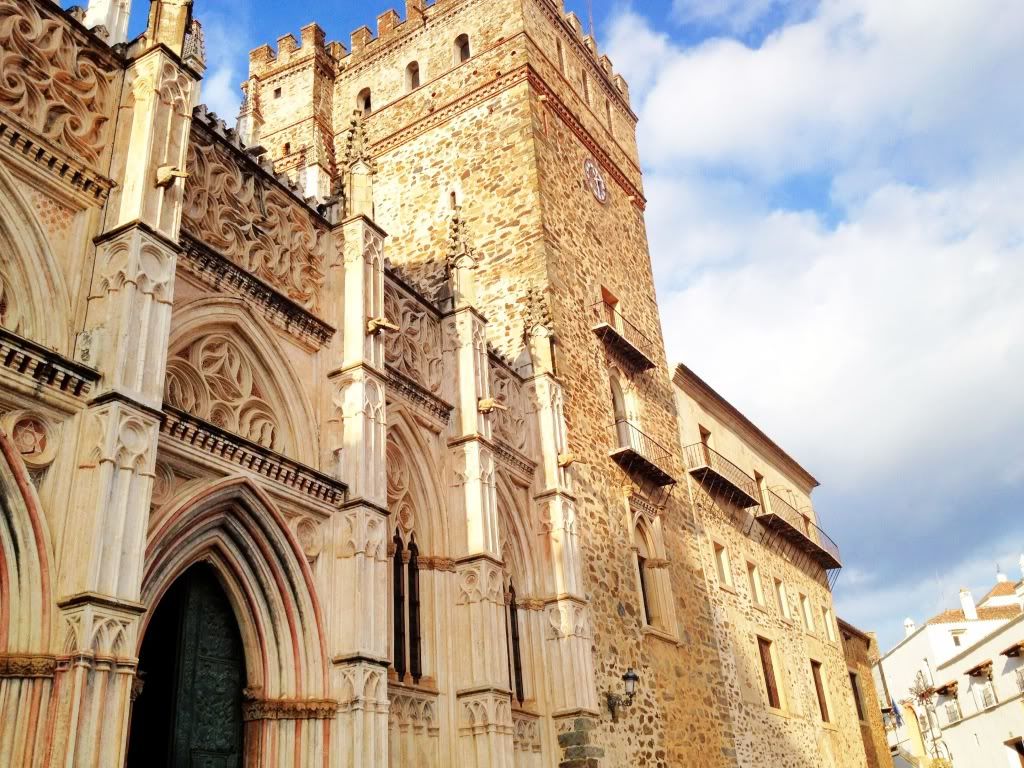 The next day we got up early for breakfast at the hotel, checked out, put our stuff on the bus, and headed toward the mountains! I went on my first hike ever through the route of Isabel La Catolica. Its a 5 hour hike, which is about 10 miles approximently. That hike was no joke right from the start! There had to have been a steady incline for at least 20-30 minutes straight! I knew it wasn´t going to be easy, but I had really been looking forward to this trip because I want to try as many new things here as I can. Going up the mountains was tiring, but seeing all of the beautiful mountains and landscape made everything worth it. It was literally breath taking at some points. Just being in that moment made me feel so blessed. I constantly get the "Wow, I can´t believe I´m here" moment still to this day. Going to different cities and seeing new sights continually bring those feelings back. There is so much to see in this world and I can´t believe I´m seeing so much already at the age of 21. I never would have thought in a million years that this would actually happen! Everyday here is a blessing and I just wish time could slow down. I´ve officially been here two months now, which means only two more months to go. Ahh…but lets not think about that, back to the trip!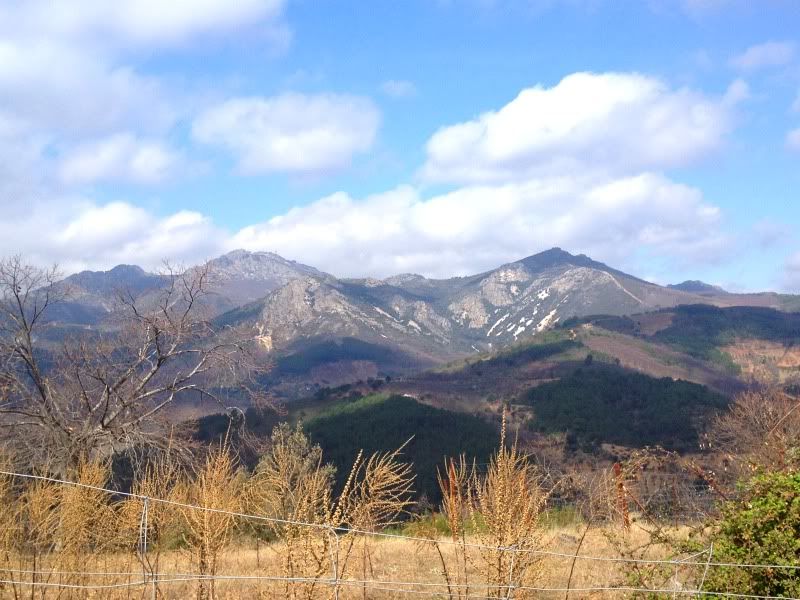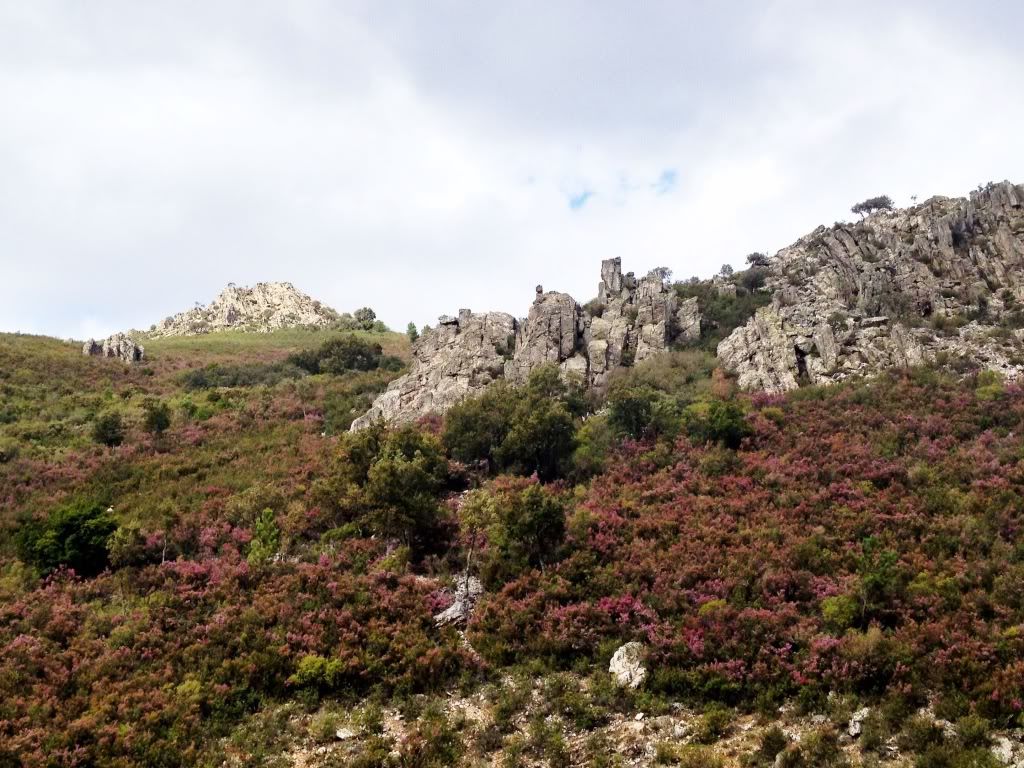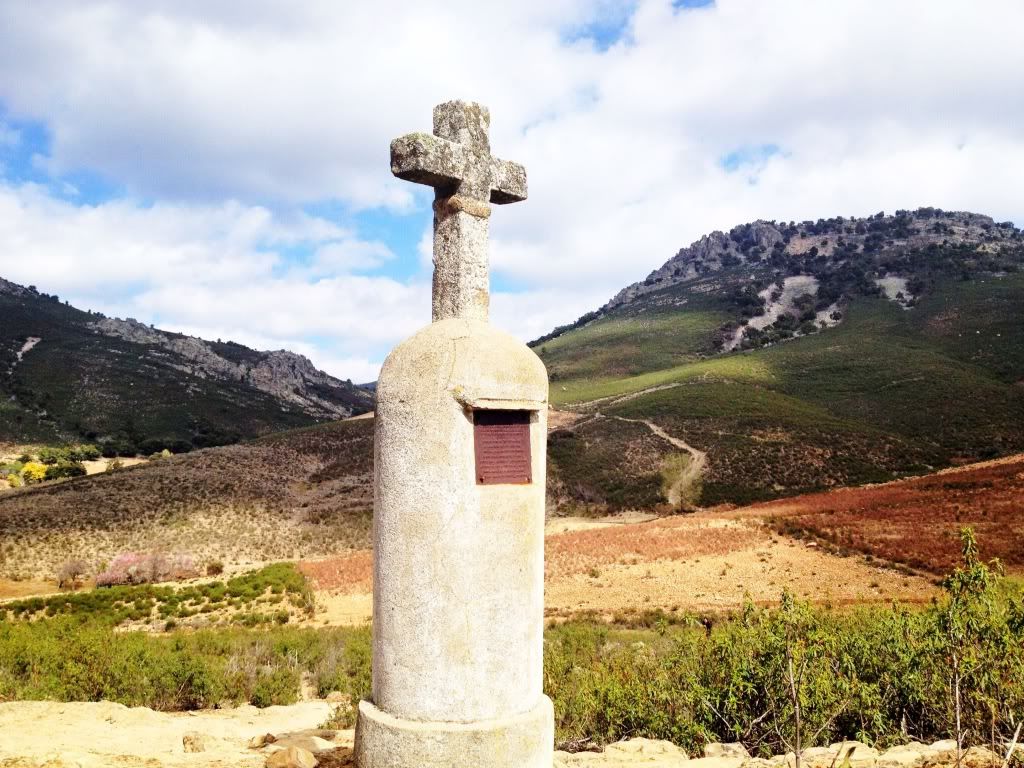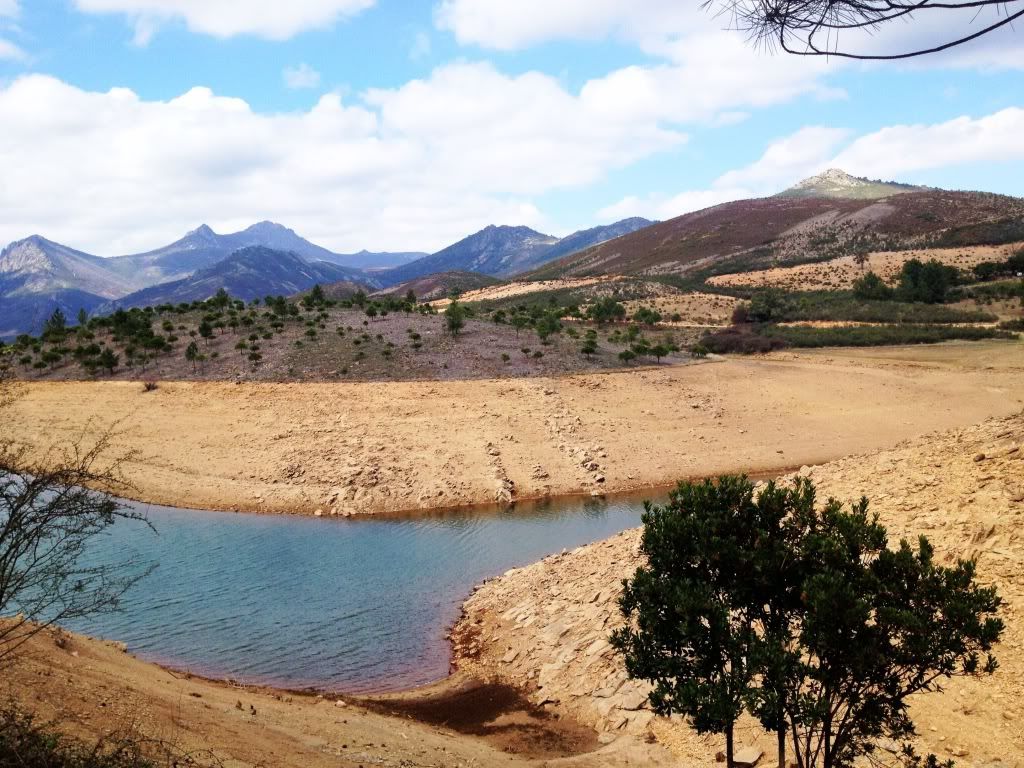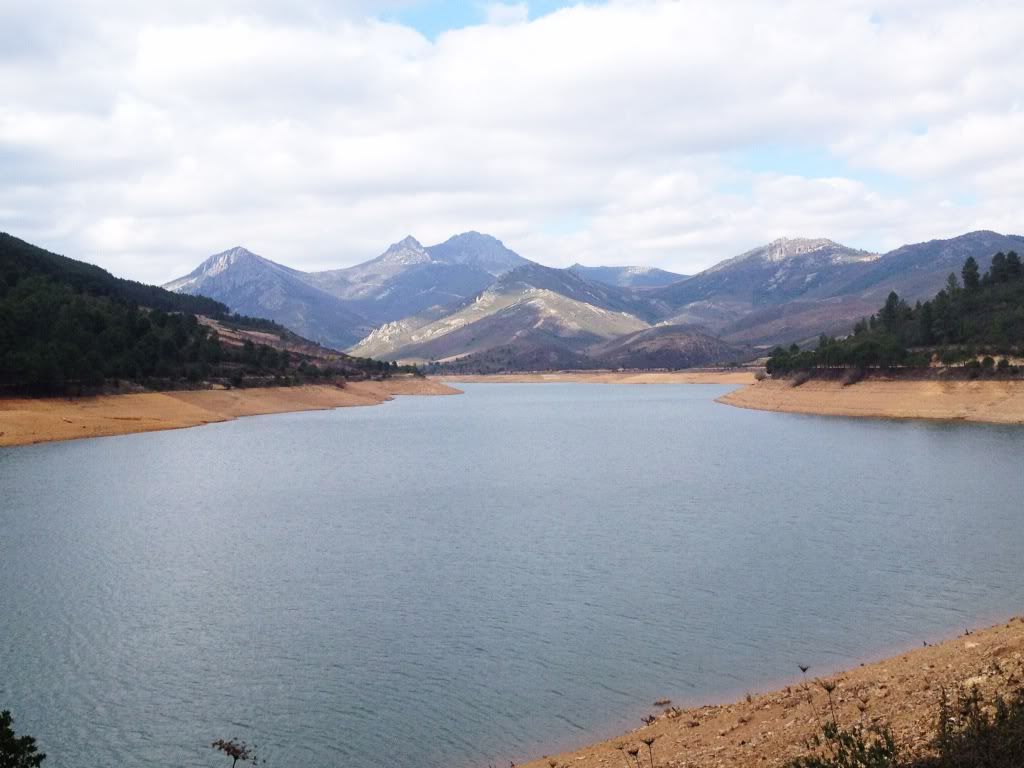 During the hike there were so many rocks all throughout the trail, which made it tough on our feet, for those of us without good workout shoes. I don´t know how many times I slipped and thanked God I didn´t twist my ankle lol. I felt like a kid again walking through the forest! There were some points where I felt pretty nervous because we´d be at the top of a mountain and there would be really small pathways, and one wrong move could have you over the edge! Definitely one of the most adventourous things I´ve done in my life! When we would get higher up into the mountain it got really cold and windy. After a while though it started to warm up again and we just kept it moving. Even though many of us didn´t feel in very good ´hiking shape´ we still had so many laughs and smiles throughout the entire way.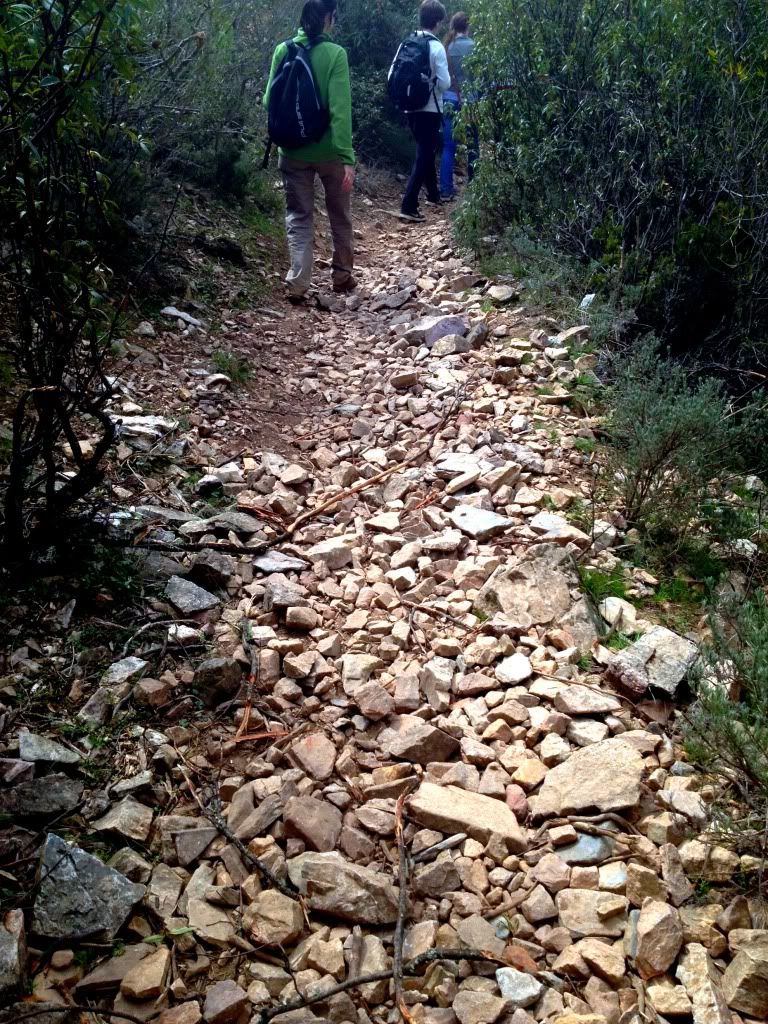 After we reached the end of the 10 mile hike, we all got on the bus and rode to the next city, Truillo. Man were we all exhausted! Once we got to the new city we went straight to our hotel. It was such a nice place, called NH Palacio Santa Marta. What I love about my program is that they always take us to really nice hotels! We all couldn´t wait to get to our room to take a nice long hot shower! After getting a moment of relaxation we all went out to eat and explored the new city! The next day we went to visit the Castle of Trujillo. It looked more like a castle where they would battle because there wasn´t anything inside of it. What I liked most about it was that it was at the top of a hill so we could see all of Trujillo! After we left the castle we started heading towards the bus, but our program directors made us stop at some church looking building. There they surprised us with a gift since it was our last overnight trip. They gave us cookies and bread that were made from nuns. They had this cupboard in the building where you would put the money in and spin it around where the nuns would see it on their side, wait a few minutes, and then the cupboard would spin around with cookies and bread that they made. They had this so that no one could really see the nuns, but they had a little opening for you to speak through and I got a glance of the nun! The bread was really good, it tasted like pound cake, and I´m sure they probably prayed over it before they gave it to us so I definitely received all of my blessing because I ate it all up lol =)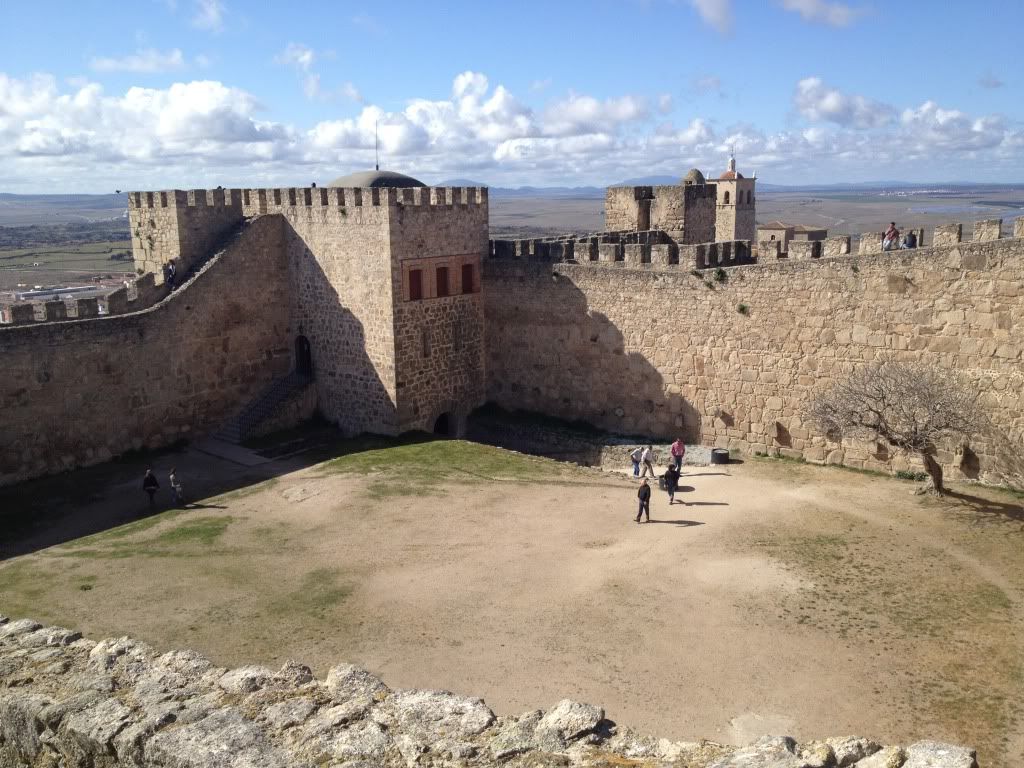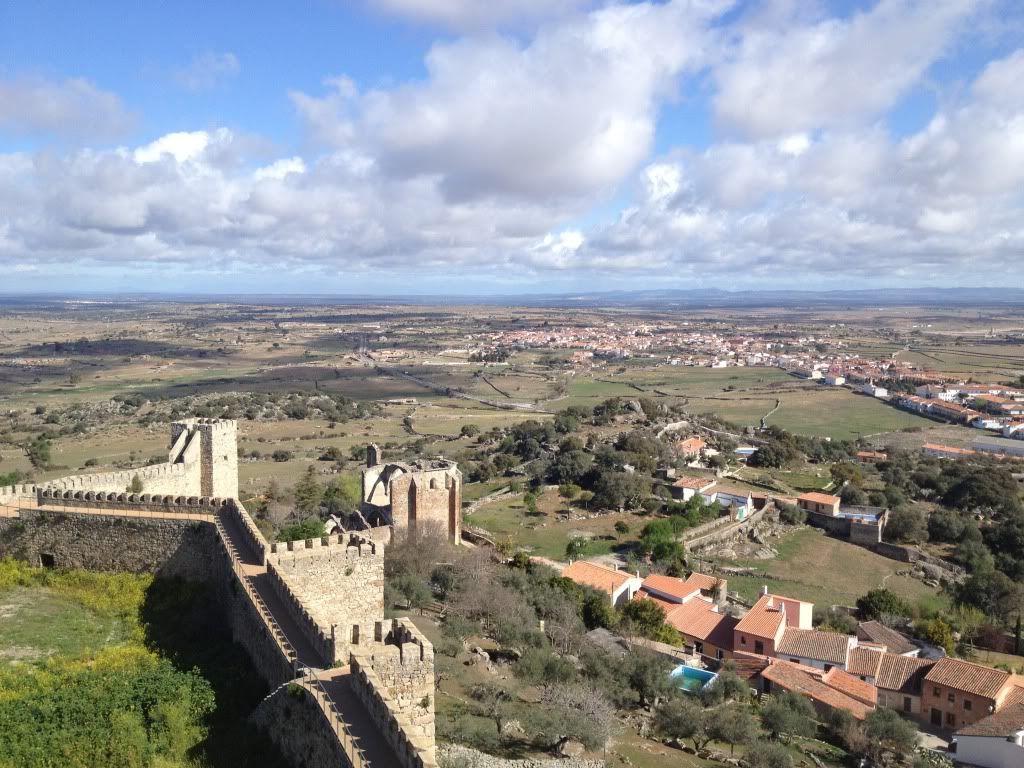 This trip has definitely made its way to my number one spot at the moment. It was so nice to do something completely out of my element with all of my friends. Well I have a lot more city´s and countries to see ahead, including Barcelona, Spain this upcomming weekend, so we´ll see if Extremadura will stay at the top rankings in the near future!